Stay focused. Stay connected.
Smartglasses Light Drive: BML500P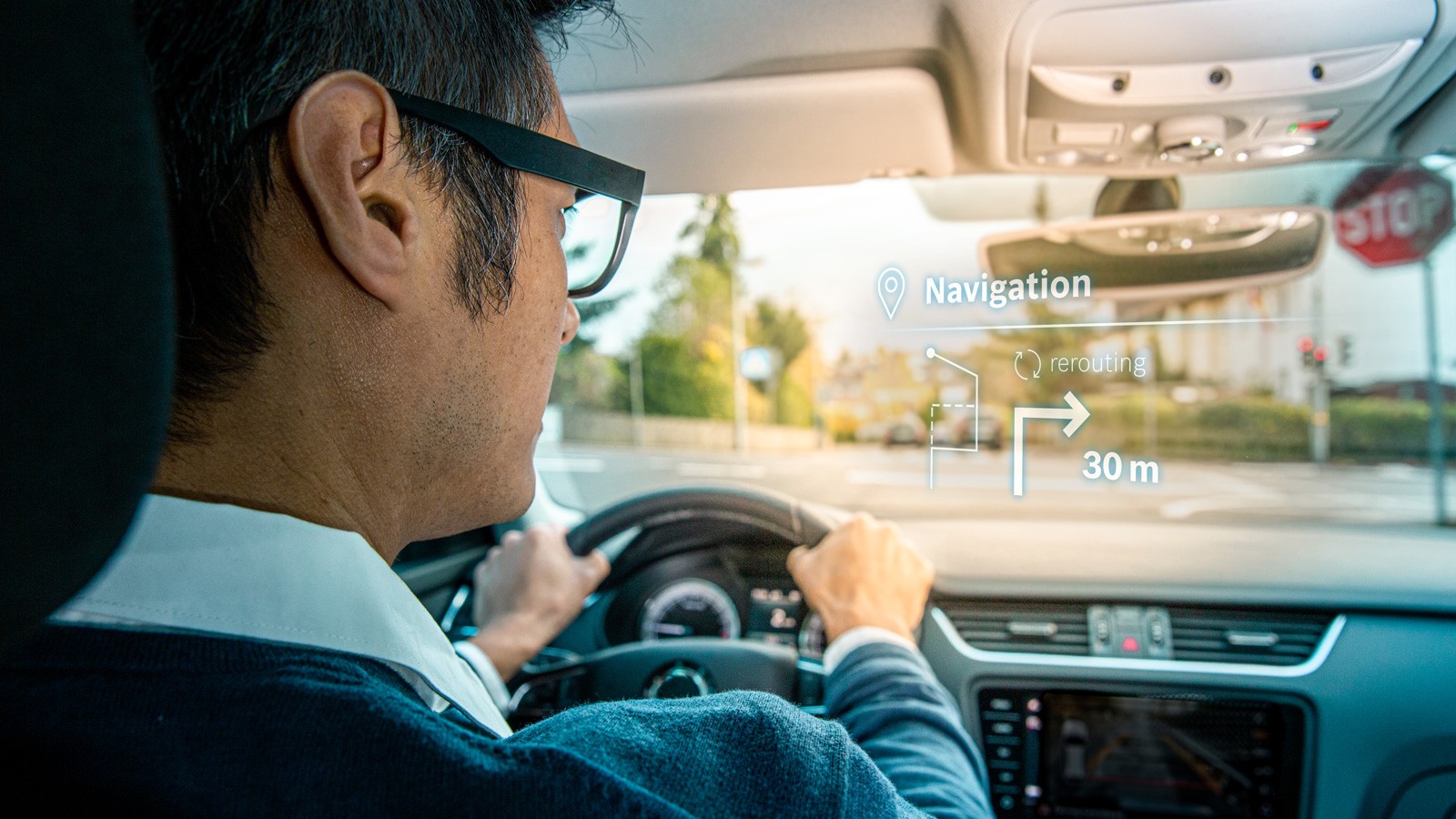 Smartglasses Light Drive
BML500P
The Bosch Smartglasses Light Drive provides a complete, ready-to-use solution for smaller, lighter, more stylish smartglasses. The solution is also compatible with curved and corrective lenses. This all-in-one smartglasses system delivers a highly intuitive user experience as a convenient display extension, providing an alternative to smartphone or smartwatch screen checking. The light drive is composed of a technology stack of Bosch optical, computing, and sensor components. The optical systems include microelectromechanical system (MEMS) mirrors with ASIC controller that precisely direct a low-power beam of light to the user's eye. This technology paves the way for a day without digital fatigue. The system displays the perfect balance of
just-in-time hands-free information in a minimalist format

navigation, calls, and notifications

alarms, calendar reminders

messaging platforms such as WhatsApp and WeChat

everyday note-based information like to-do and shopping checklists

privacy, for your eyes only, invisible to others
Parameter
Technical data

Parameter

Light source/ colour resolution

Technical data

RGB lasers, 24 bit full colour

Parameter

Field of View (FoV)

Technical data

15°

Parameter

Resolution

Technical data

150 line pairs

Parameter

Frame rate

Technical data

60 Hz

Parameter

Optical output power

Technical data

< 15 µW

Parameter

Major sensors

Technical data

BHI260, BMM150, BMP388

Parameter

Connectivity

Technical data

BLE

Parameter

Weight of module

Technical data

< 10 g

Parameter

Operating time

Technical data

14 h with 350 mAh battery

Parameter

Eye safety

Technical data

Laser class 1 acc. to DIN-EN 60825-1

Parameter

Dimensions (L/H/W)

Technical data

45-75 mm x 5-10 mm x 8 mm (depending on customer integration)

Watch the smartglasses solution in action
The Bosch Smartglasses Light Drive module is a sole source, all-in-one technology stack consisting of MEMS mirrors, optical elements, sensors, and onboard processing. This integrated solution delivers a clean visual experience with bright images that are always in focus – even in direct sunlight.