How sensing solutions help to fight against the spread of COVID-19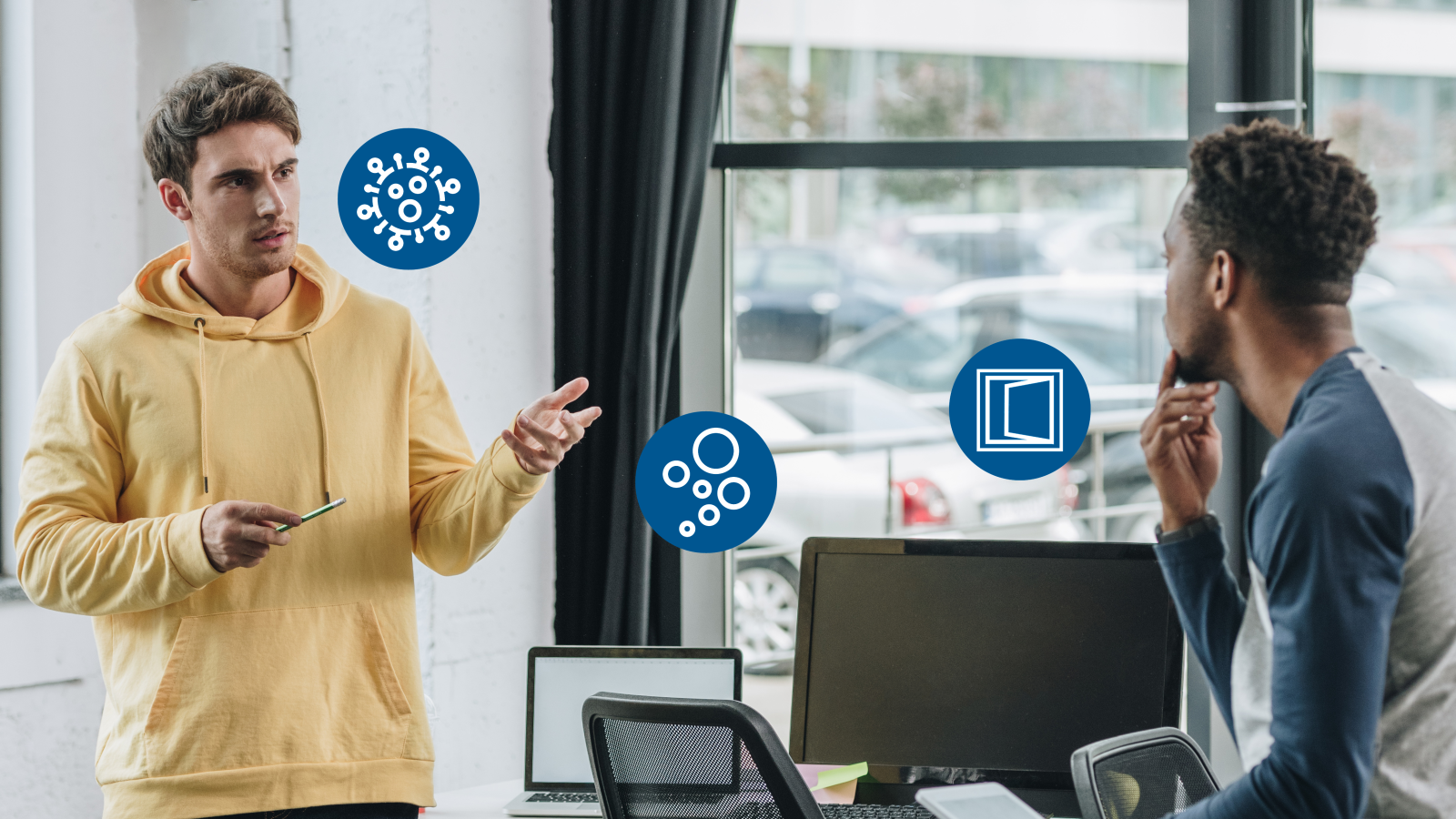 COVID-19 quickly became a worldwide pandemic because of the virus's ability to easily spread from person to person [1]: when people infected with COVID-19 talk, sing, or just simply breathe, the aerosols in their exhaled breath carry the virus. If other people inhale these aerosols in a sufficiently high dose, they may become infected.
To reduce the risk of infection, it is important to keep the indoor concentration of exhaled breath as low as possible. This means: rooms need to be ventilated whenever the concentration of exhaled air increases significantly and to ventilate them correctly.
The challenge is: how to determine when and for how long to ventilate a room? This is exactly where air quality sensors, such as the BME680 sensor, come into the picture.
Advantages of the BME680
Ultra-small: all in 3 x 3 x 0.9 mm³
It is the world's smallest & most cost-efficient solution to measure all important parameters for indoor air quality: temperature, pressure, humidity & gas sensing elements are combined with an IC in one tiny package.
It directly detects organic compounds
VOC sensors directly detect nearly all organic compounds. Aerosols and even viruses are in fact organic compounds.
Generally, the impact on human well-being depends on the dose and the chemical reactivity of chemical compounds. The higher the dose and/or the chemical reactivity of chemical compounds, the greater the potential impact on human health and well-being.
Good air quality counts
It is not only an improvement with respect to COVID-19. Good air quality is a general improvement for well-being and comfort in our daily life: in your home, in your office and in public buildings.
BME680
The integrated environmental sensor is specificially developed for mobile applications and wearables where size and low power consumptions are key requirements.