Hack, Eat, Sleep, Repeat: Bosch Sensortec starts IoT Innovation Challenge
Looking for the most innovative sensor-based IoT solution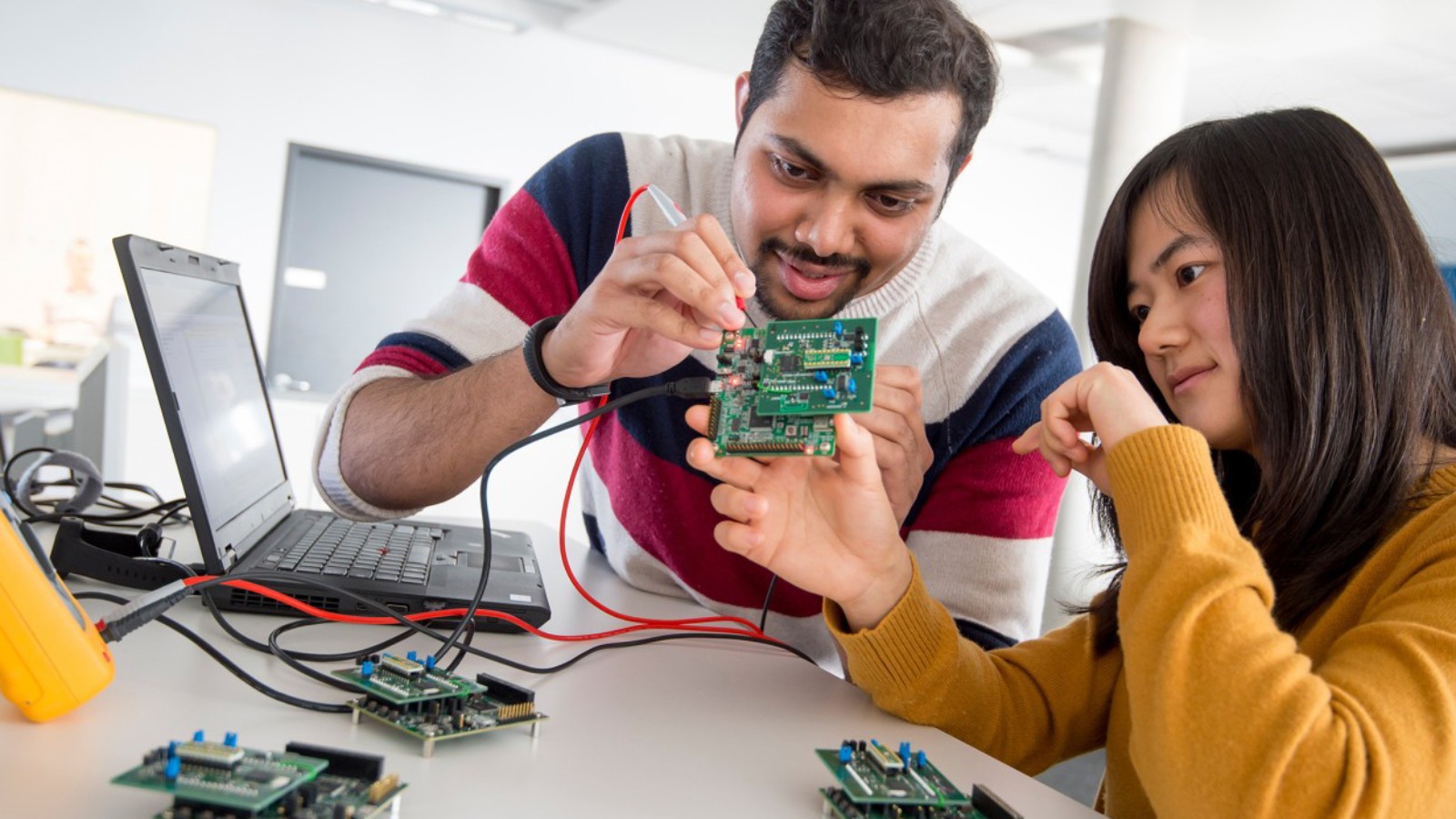 20 student teams develop innovative sensor-based IoT solutions from May to September
VDE VDI GMM and Bosch award the best solutions at the MST Congress 2021
Bosch Sensortec provides comprehensive support: coaching, development tools and workshops with sensor experts
In keeping with the motto 'IoT – Invented for life', Bosch is organizing the online innovation competition "Bosch Sensortec IoT Innovation Challenge" together with the GMM - VDE/VDI Society for Microelectronics and Microsystems and Precision Engineering. The competition is part of the MikroSystemTechnik Kongress 2021, one of the largest conferences in the field of microelectronics and microsystems technology. A central goal is to promote young academics in the field of microsystems technology by inspiring them to take part in exciting development projects and giving them the opportunity to network with research and industry professionals.
The Bosch Sensortec IoT Innovation Challenge takes place from May 15 to September 30. 20 student teams are challenged to develop an innovative IoT solution, using the latest sensors and development tools from Bosch Sensortec. The predefined focus areas for the innovation projects are consumer electronics, air quality, smart building/home applications, as well as fitness and well-being.
At the beginning of the competition, the teams receive a starter package. It contains a brand-new and easy-to-use Arduino development board equipped with the latest sensors from Bosch Sensortec, as well as an Adafruit-compatible development kit for the new digital gas sensor BME688 with artificial intelligence.
During the competition, students receive comprehensive support and professional coaching from Bosch Sensortec's experts. Moreover, the Bosch Sensortec Community offers the IoT tinkerers technical support, best practic tips and the opportunity to exchange ideas with professional developers.
A jury of experts will select ten solutions that the student teams will present in a pitch and exhibition at the MikroSystemTechnik Kongress 2021. The three best teams will win a prize money.