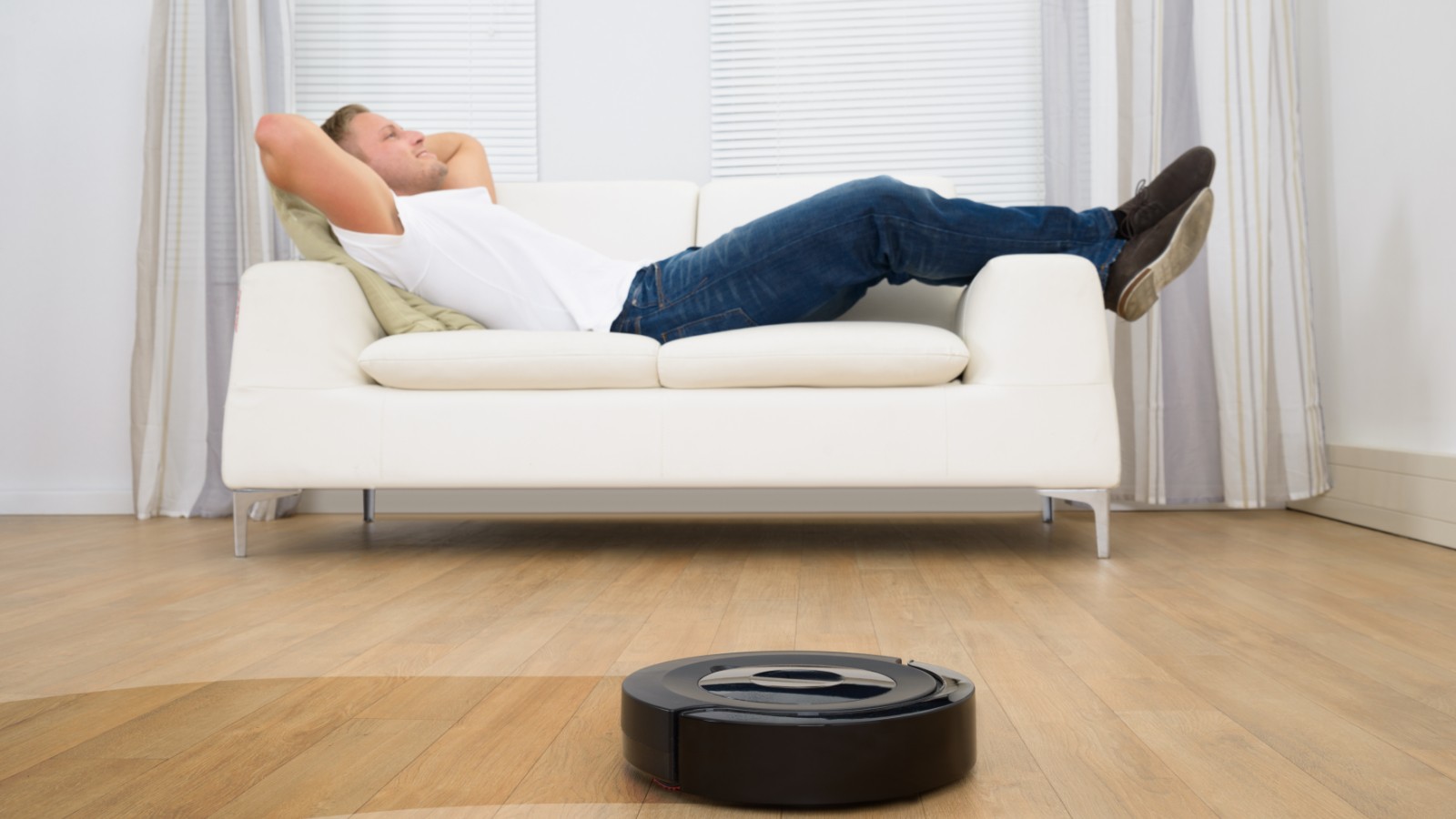 Sensing solutions for smart homes & IoT
Smart home & IoT
Connectivity is a key development which plays an increasingly important role in our daily lives. The benefit of connectivity becomes especially obvious in smart homes. You are at work and unsure if you have closed your window? You want smart home technology to make sure that you have an optimal air quality for a good night's sleep? Or you want an environmental unit to set the temperature and humidity level based on your individual preferences? People can manage their smart homes by for example controlling heating, venting and air conditioning (HVAC) from distance via smartphones or through home automation control. Air quality monitoring, mold detection and climate control using integrated environmental sensors signficantly contribute to people's health and well-being, while intrusion control supports people's peace of mind. In order for these applications to run reliably and accurately, precise and low-power measurement of motion and environmental sensor data is needed. Innovative technologies such as interactive projection enable new applications in smart homes. For example, virtual touchscreens on every surface turn a regular fridge or wardrobe into smart assistants, providing a flexible, intuive user interface to improve convenience and lifestyle. In addition to an intuitive handling, users value a long battery life of their smart home devices, especially for those devices that are unplugged, to avoid frequent charging. Meeting these customer requriements signficantly contributes to the growth of the smart home technology market.
Sensor requirements for smart home and IoT devices
Many smart home applications are unthinkable without MEMS sensors and corresponding software. One key requirement for manufacturers is the ease of integration of sensing solutions into the final smart home automation system. Bosch Sensortec provides comprehensive documentation and sample codes, as well as the Bosch Sensortec Community, an online platform for technical questions. This signficantly simplifies the integration processes for manufacturers. Ultra-low power consumption is another important sensor requirement for smart home technology. While the sensor power consumption is neglectable for plugged devices, it is crucial for battery-powered home automation devices. Bosch Sensortec sensors integrate intelligent power management features such as automatic wake-up when motion is detected and a sleep mode when the motion recedes signficantly reduces power consumption, extending the battery replacement interval for the user. Finally, in order to ensure reliable output of smart home technology, a high sensor accuracy is critical. For example, to ensure reliable intrusion detection in smart home security systems, sensors need to accurtately differentiate between real alarm situations like broken glass and false signals coming from random vibrations. Due to continuous measurement, our sensors' high-quality measurement signal has precisely defined cutoff frequencies, making them very resistant to vibrations. Bosch Sensortec offers a broad portfolio of innovating sensings solutions to improve users' lifestyle and well-being in their smart homes.