Arduino Nicla Sense ME
A tiny board for sensing the big world.
Arduino Nicla Sense ME
Development Board
The versatile Arduino Nicla Sense ME featuring Bosch Sensortec sensors is a robust development board that enables users to develop smart sensing applications. Embedded in the Arduino-ecosystem, the tool comes with a simple and clear programming structure that is easy-to-use for enthusiasts, yet flexible enough for advanced users. The unique combination of highly integrated sensors on the board, including 9DoF smart motion and 4DoF environmental sensors with AI capabilities, allow a broad range of applications to address the different segments of the IoT market. The tool is ultra-compact, power-saving and suitable for rapid prototyping and deployment.
Discover the sensing capabilities
Parameter
Technical data

Parameter

Processor

Technical data

64 MHz Arm® Cortex M4 (nRF52832)

Parameter

I/O

Technical data

Castellated pins with the following features:

1x I2C bus (with ext. ESLOV connector)
1x serial port
1x SPI
2x ADC
Programmable I/O voltage from 1.8-3.3V

Parameter

Sensors

Technical data

BHI260AP - Self-learning AI smart sensor with integrated IMU
BME688 - Environmental sensing with Artificial Intelligence
BMP390 - High-performance pressure sensor
BMM150 - Magnetometer

Parameter

Dimensions

Technical data

22,86 mm x 22,86 mm

Parameter

Power

Technical data

USB
Pin Header
3.7V Li-po battery with Integrated battery charger

Parameter

Connectivity

Technical data

Bluetooth 5

Parameter

Memory

Technical data

512KB Flash / 64KB RAM
2MB SPI Flash for storage
2MB QSPI dedicated for BHI260AP

Parameter

Interface

Technical data

USB interface with debug functionality
Order Arduino Nicla Sense ME Board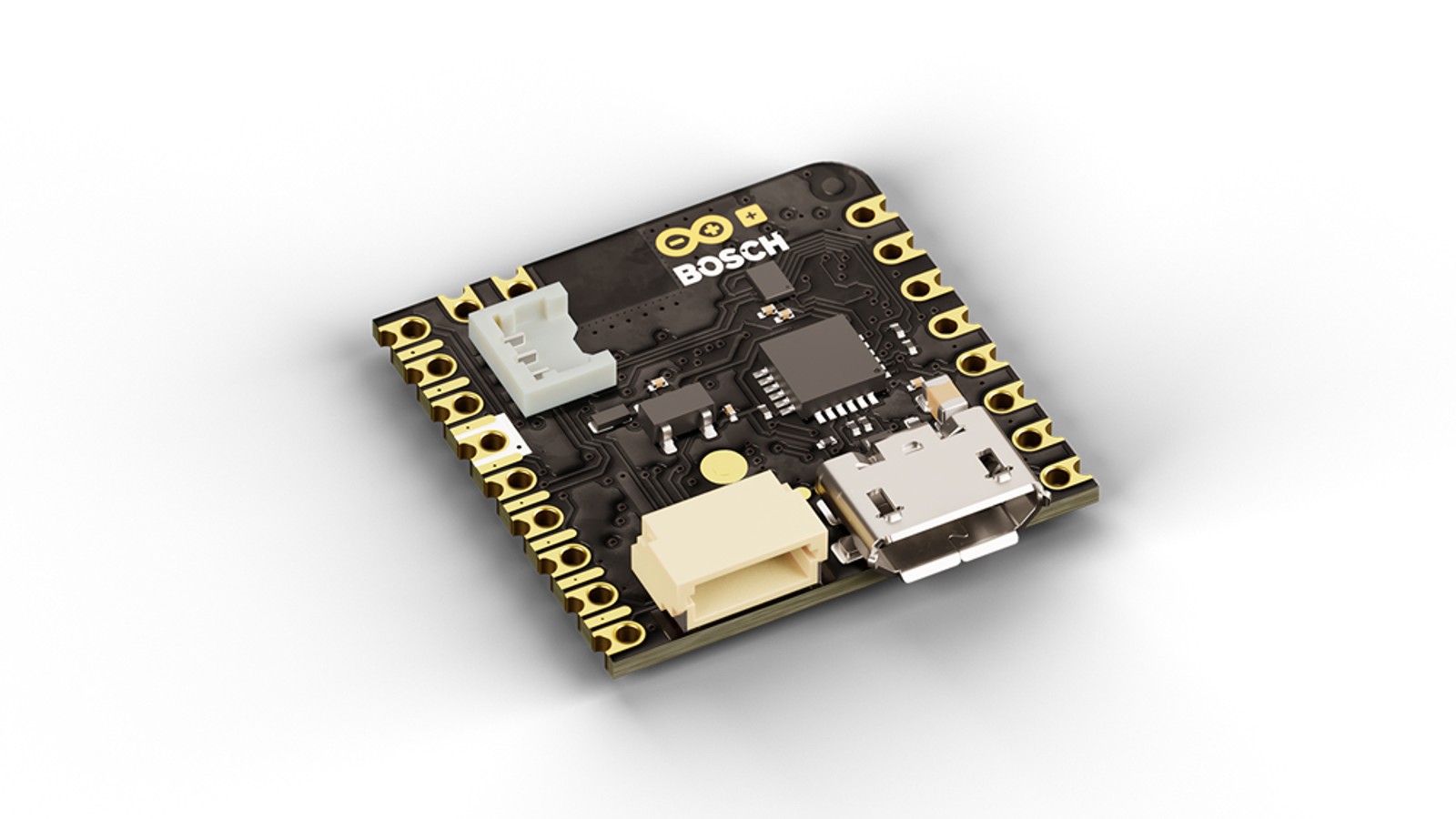 Order the Arduino Nicla Sense ME now at the Arduino Official Store.