NextNav and Bosch Sensortec Partner to Elevate Barometric Sensor Performance for Smartphones, Wearables, Airborne Vehicles and Other Devices
SUNNYVALE, Calif., December 8, 2021– NextNav (Nasdaq: NN), a leader in next generation GPS, today announced a partnership with Bosch Sensortec, the leading provider in sensing solutions for consumer electronics, to enable more precise vertical location in barometric pressure sensors. Bosch Sensortec's barometric pressure sensors will undergo rigorous testing through the NextNav Certified program to certify their accuracy and performance meet stringent standards across a variety of use cases. Through the partnership, Bosch Sensortec will validate the accuracy of measurements and provide robust performance assurance for Original Equipment Manufacturers (OEMs) utilizing its sensors in mass-market products including mobile phones, tablets, and wearables.
"Our barometric pressure sensors produce highly accurate altitude measurements across a variety of use cases," said Marcellino Gemelli, Head of Global Business Development at Bosch Sensortec. "We've continuously led the industry in elevating barometric sensor performance, and we are excited to be working with NextNav to further validate the capabilities of our technology. Our sensing solutions combined with NextNav's software power enables smartphone-, tablet, -and wearable OEMs as well as wireless carriers to deliver precise altitude measurements to enhance consumer applications across a variety of use cases."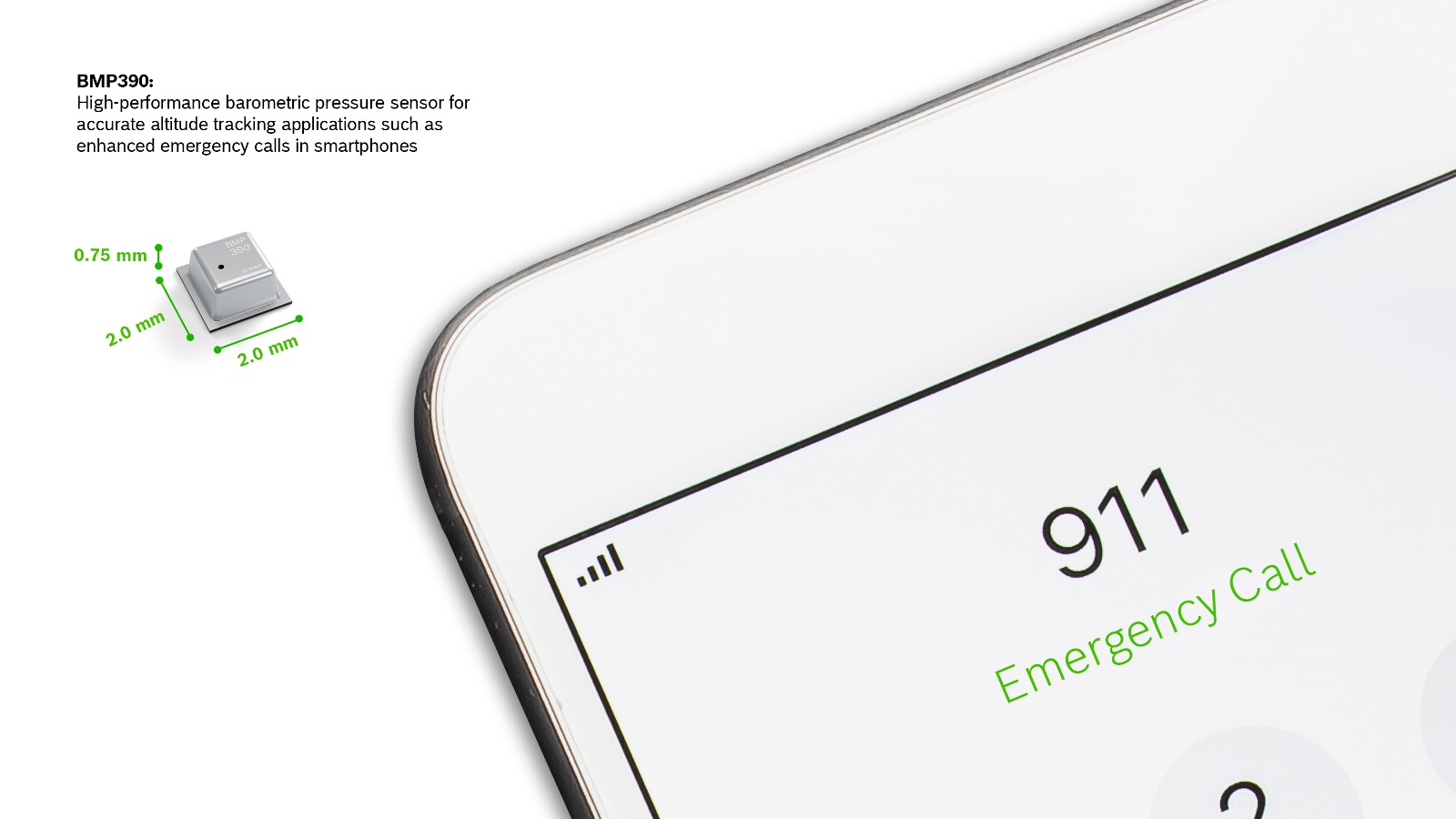 Launched in 2021, NextNav Certified broadens NextNav's leadership in delivering precise vertical location capabilities across industries. Working directly with barometric sensor manufacturers, NextNav Certified validates the performance of sensors in real-world operating scenarios by building standardized measurements benchmarks through independent performance data. Today, the company – through its vertical location network, Pinnacle – enables applications and technologies that rely on precise altitude data across verticals, including public safety, applications and gaming, lone worker tracking, as well as advertising and out-of-home retail experiences.
"Vertical location is becoming increasingly central to powering innovative technologies and delivering next-generation experiences. That is why it is so important the industry ensures the accuracy of barometric sensors and earns the confidence of device manufacturers and wireless operators," said Ganesh Pattabiraman, co-founder, CEO and president of NextNav. "With Bosch Sensortec as a partner, together we'll elevate the standards with which barometric sensor performance is measured, and support more accurate, reliable 3D location services across millions of mass-consumer devices and applications."
Bosch Sensortec´s barometric pressure sensors enable a variety of smartphones, wearables and smart home applications. The small and low-power barometric pressure sensors enable capabilities across use-cases including delivering altitude data across consumer technology devices such as drones, wearables, and navigation devices, and powering functionality in industrial applications.
NextNav (Nasdaq: NN) is a leader in next generation GPS, enabling a whole new ecosystem of applications and services that rely upon vertical location and resilient geolocation technology. The company's Pinnacle network delivers highly accurate vertical positioning to transform location services, reflect the 3D world around us, and support innovative, new technologies. NextNav's TerraPoiNT network delivers accurate, reliable, and resilient positioning, navigation and timing (PNT) services to support critical infrastructure and other GPS-reliant systems in the absence or failure of GPS.
For more information, please visit https://nextnav.com/ or follow NextNav on Twitter or LinkedIn