NXP HoverGames: 3 winners break new ground with innovative drone and rover solutions for sustainable food ecosystems
Innovative and sustainable solution receives Bosch Sensortec Sustainability Award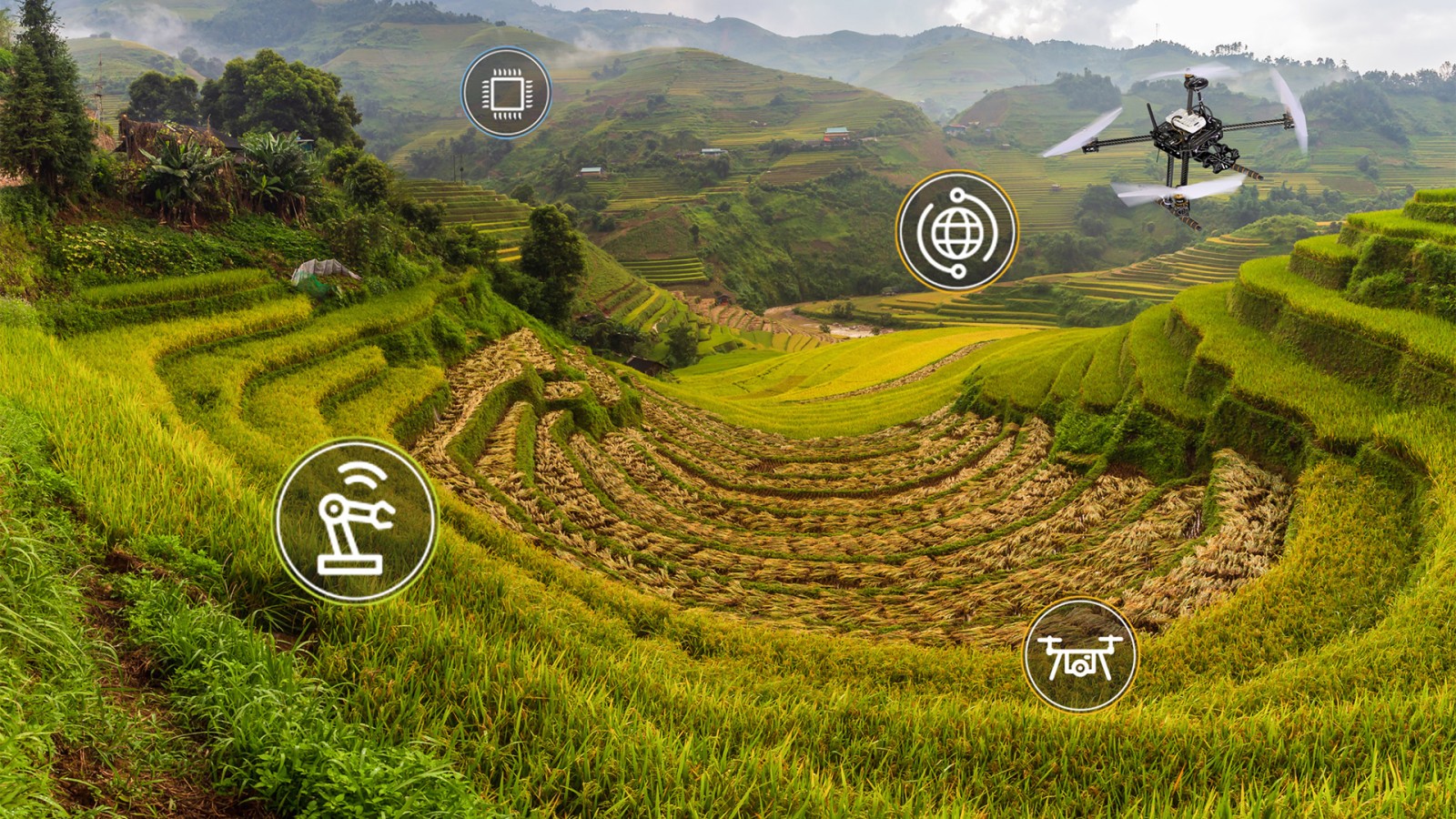 The NXP HoverGames3 Challenge, a six-month virtual programming and hardware competition, inspired 440 participants to develop drone and rover solutions focused on achieving sustainable food ecosystems.
NXP Semiconductors announced this year's winner: Dobrea dan Marius with its solution agriHoverGames, a smart drone that helps farmers solve their problems.
Bosch Sensortec presented the Bosch Sensortec Sustainability Award to Team DEF (Drones for Efficient Fertilization Monitoring), which developed a fertilizer monitoring solution to reduce air pollution and deliver nutrients to crops more efficiently using the BME688, a gas sensor with artificial intelligence.
Land, Sky, Food Supply - NXP HoverGames Challenge 3 announces its winners, with the top prize going to a team that developed an innovative drone that assesses the health of grape crops with AI studying the vine leaves for pests and disease.
What's new: NXP® Semiconductors announced the winners of the third installment of the HoverGames Challenge, which inspired 440 participants to harness the powers of AI and machine learning (ML) in drones and rovers to help achieve a sustainable food ecosystem. This year's winner built a drone called agriHoverGames. It employs the intelligence and decision-making capabilities of NXP's new NavQPlus i.MX 8M Plus applications processor based companion computer with Bosch Sensortec's BME688 AI-enabled gas sensor to assess the healthiness of vines. To honor the most effective sensor-based solution that pursues sustainability goals, Bosch Sensortec awarded Team DEF (Drones for Efficient Fertilization Monitoring) the special Sustainability Award.
Why it matters: NXP believes that the innovative use of technology is critical to the future well-being of society. As the world's population grows, there's a need to produce more food by making all types of farming, food production, and its supply chain as efficient as possible without impairing habitats and the diversity of nature. As a result, NXP HoverGames Challenge 3 asked the global developer community to demonstrate how rovers and drones improve the sustainability of our food ecosystem.
"Technological innovation is at the core of what we do at NXP, and we believe in technology as a powerful catalyst for change. This cross-industry collaboration is crucial for technological innovation to support future sustainable ecosystems," said Iain Galloway, Mobile Robotics, Drones and Rovers, Domain Lead Engineer at NXP Semiconductors. "Partners like Bosch and DroneCode PX4 using NXP AI enabled MCUs and i.MX processors make it possible to create innovative solutions with sustainable cost effective hardware. The global opensource software communities who provide PX4 and ROS2-managed high quality code resources mean so much can be done to remove the barriers to this technology."
"With the help of innovation, we are confident that our food ecosystem will become more sustainable," said Dr. Ralf Schellin, Vice President and Head of Product Area MEMS at Bosch Sensortec. "In this respect, the NXP HoverGames are a step in the right direction, as shown by the inspiring projects submitted. Team DEF, for example, went through a comprehensive and well-designed project that showed a very systematic approach with clearly structured work packages and documentation. Their project provided a proof of concept for the BME688 gas sensors on a drone sensor platform to monitor and classify harmful gases emitted from soil after fertilization."
More details: The drone and rover developer kits provided for this year's HoverGames Challenge included everything to get the projects submitted up and running successfully: the NavQPlus allowed developers to bring their machine learning workloads to the edge, and the NXP eIQ® software development environment helped complete the system-level applications with ease using embedded Linux® and ROS2 Frameworks.
This year's HoverGames winner is Dobrea dan Marius with his solution agriHoverGames. Dobrea created an intelligent detection system, supported by NXP's i.MX 8M Plus development board. Leveraging the HoverGames drone kit, Dobrea deployed his solution on a large scale at low cost. While developing his project, Dobrea researched different types of vine diseases, which informed his use of the AI ML capabilities of the NavQ Plus and created his drone kit to learn and detect vine diseases when reaching out to the field. In the end, Dobrea came up with innovative solutions with cost effective hardware.
Bosch Sensortec awarded Team DEF the Bosch Sensortec Sustainability Award for using its BME AI-Studio software and BME688 gas sensor with artificial intelligence in an interactive application including the selection of the best gas scanning modes and testing in the lab and field. Team DEF created a solution that monitors fertilizers to help reduce air pollution and provide more efficient nutrients to crops. This project is a model example of a non-bulky and cost-effective agricultural tool that allows the comparison and optimization of different fertilizer treatments or application methods under different micrometeorological and soil conditions, while fostering the understanding of how to use less fertilizer without sacrificing crop yields.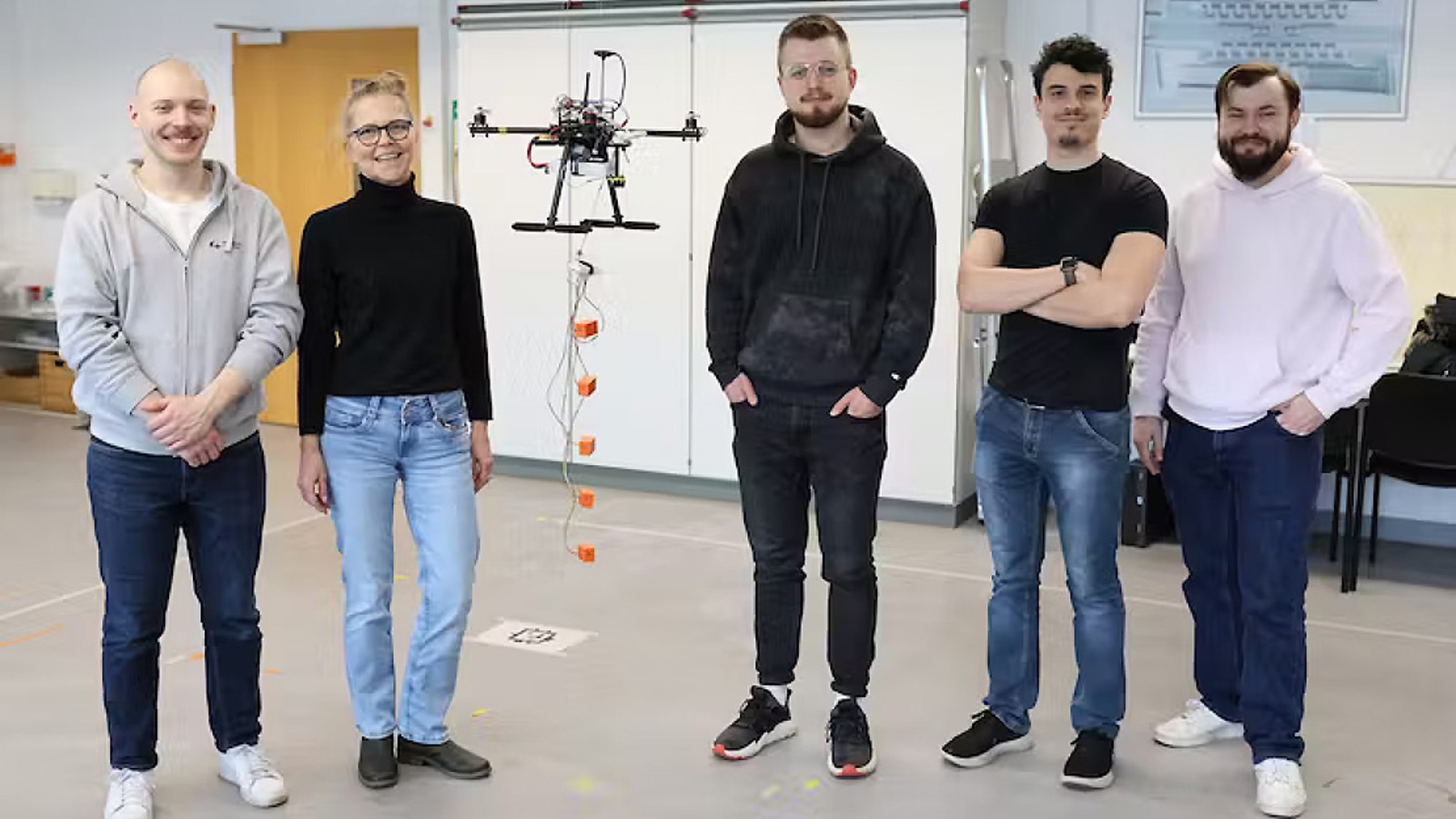 About NXP Semiconductors
NXP Semiconductors N.V. (NASDAQ: NXPI) brings together bright minds to create breakthrough technologies that make the connected world better, safer and more secure. As a world leader in secure connectivity solutions for embedded applications, NXP is pushing boundaries in the automotive, industrial & IoT, mobile, and communication infrastructure markets while delivering solutions that advance a more sustainable future. Built on more than 60 years of combined experience and expertise, the company has approximately 31,000 employees in more than 30 countries and posted revenue of $13.21 billion in 2022. Find out more at www.nxp.com.