Telit Cinterion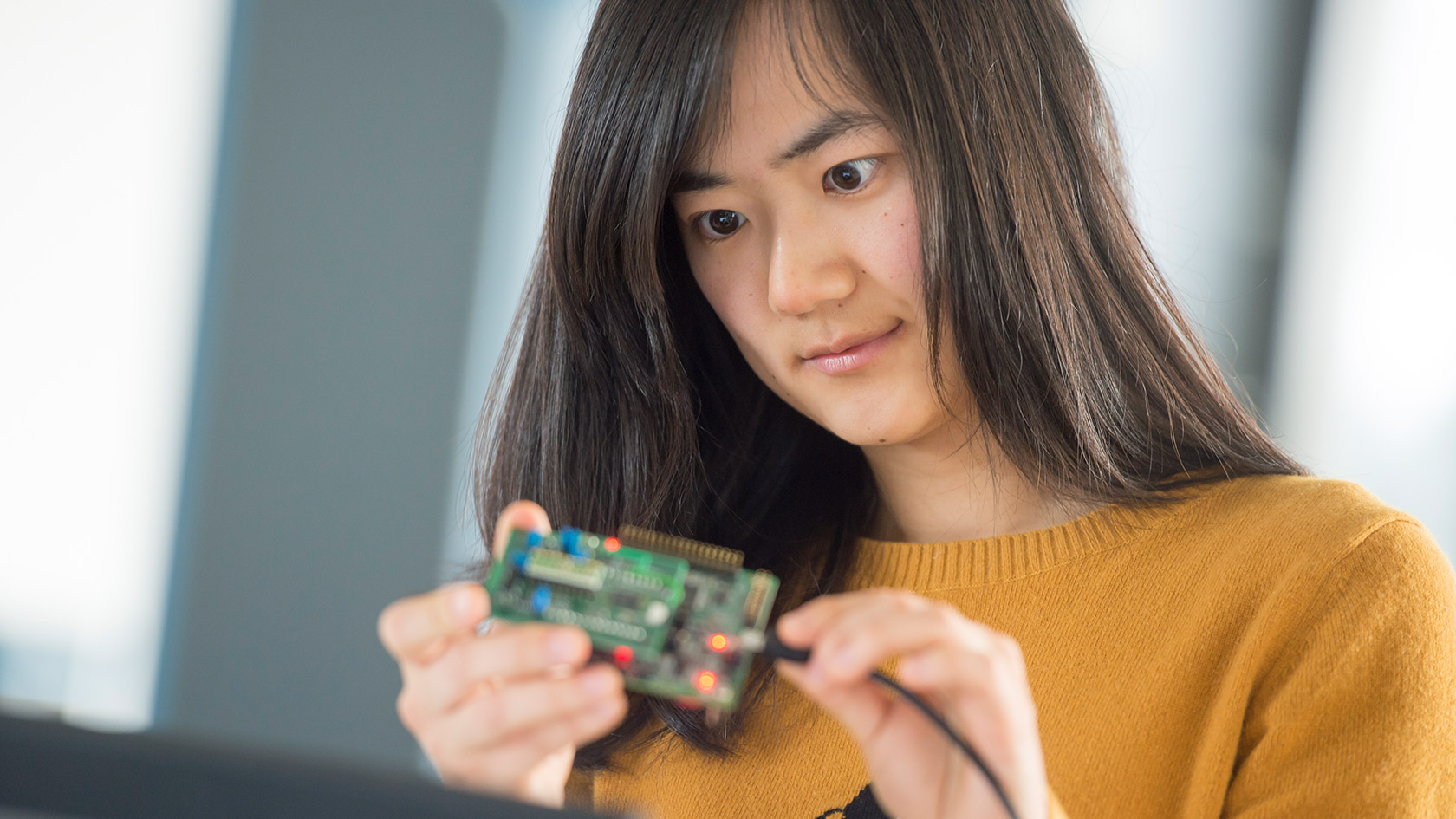 Telit Cinterion is a global enabler of the intelligent edge providing complete solutions that reduce time to market and costs, delivering custom designed, ready for market connected devices with a portfolio that offers Industry's broadest portfolio of enterprise-grade wireless communication and positioning modules, cellular MVNO connectivity plans and management services, edge-cloud software and data orchestration as well as IoT and Industrial IoT platforms. As the largest western provider pioneering IoT innovation, Telit Cinterion delivers award-winning and highly secure IoT solutions, modules and services for the industry's top brands.
The Bravo AWS ExpressLink is designed to facilitate IoT innovation by enabling quick and cost-effective testing and evaluation of IoT ideas. It consists of a compact LTE Cat 1 device that simplifies connectivity via AWS ExpressLink, effectively addressing technical challenges related to cellular LTE. The kit is compatible with external CPUs such as Arduino, Raspberry Pi, and other CPUs with UART and GPIOs. Notable components include the Telit LE910C1-WWXD modem, Telit OneEdge suite, and a range of innovative Bosch Sensortec sensors: the BMP581 high-precision barometric pressure sensor, BME688 digital nose and gas sensor, BMM350 digital pathfinder magnetometer, and BHI360 accelerometer, gyroscope, and fusion software. This comprehensive evaluation kit offers designers an integrated and cost-effective platform for seamless IoT deployment with AWS.
Learn more about BMP581
Learn more about BME688
Learn more about BMM350
Learn more about BHI360
Read more about Telit's Bravo Rapid Development Kit with AWS ExpressLink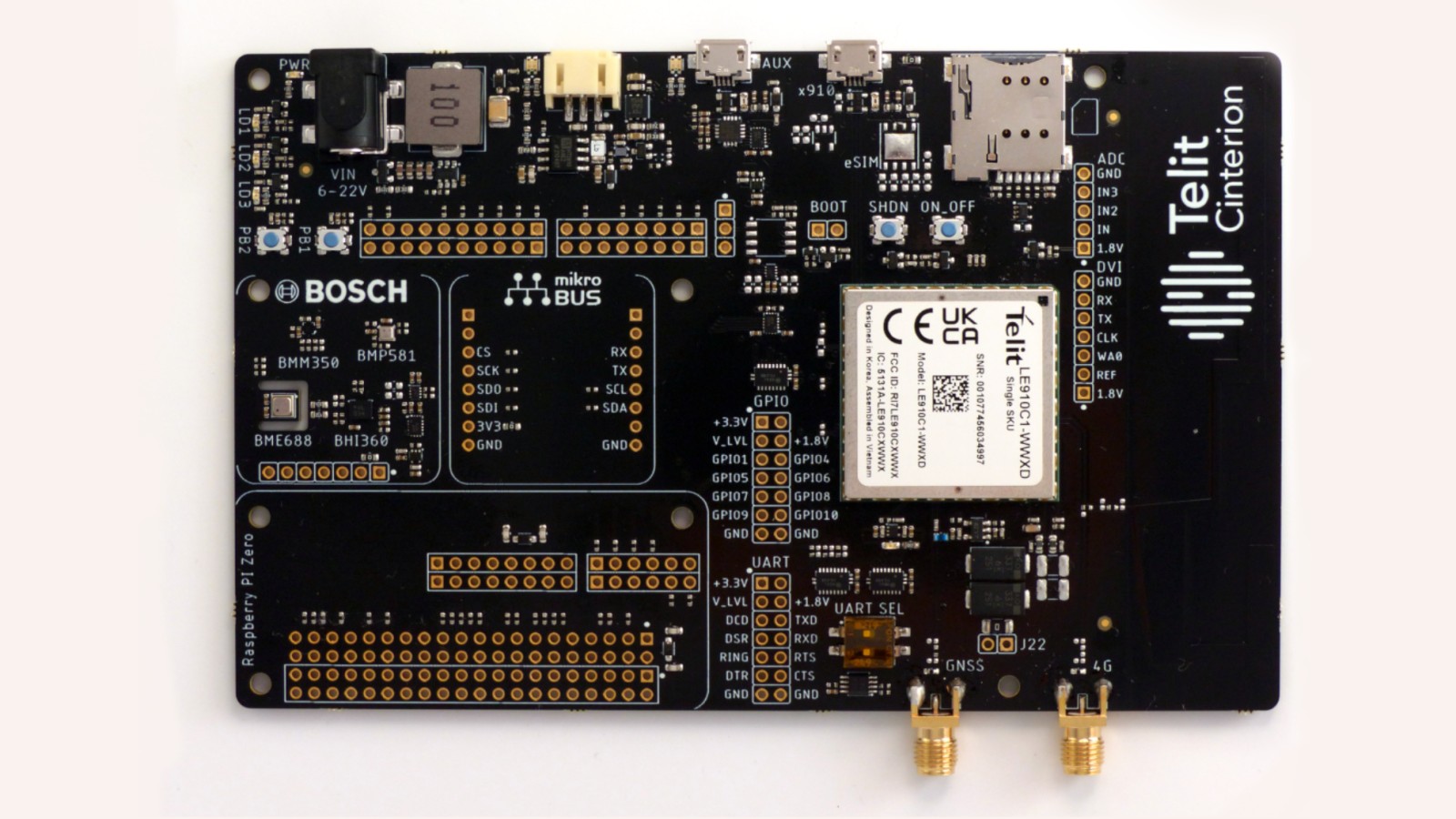 Telit's Bravo is a turnkey evaluation kit for rapidly developing and deploying a wide variety of IoT solutions, including drones, wearables, smart home devices and more. Three Bosch Sensortec sensors are included in Bravo to support a wide variety of applications: The BHI160B motion sensor, the BMM150 magnetometer and the BME680 gas sensor.
Learn more about BHI160B
Learn more about BMM150
Learn more about BME680
Read more about Telit's Bravo Evaluation Kit with Bosch Sensortec sensors