Fight against climate change: How BME688 and BME AI-Studio Server help to detect wildfires
Wildfires cause up to 20% of CO₂ emissions
Furthermore, wildfires displace tens of thousands of people, endanger people's health and have a devastating impact on biodiversity.
How do wildfires affect our environment?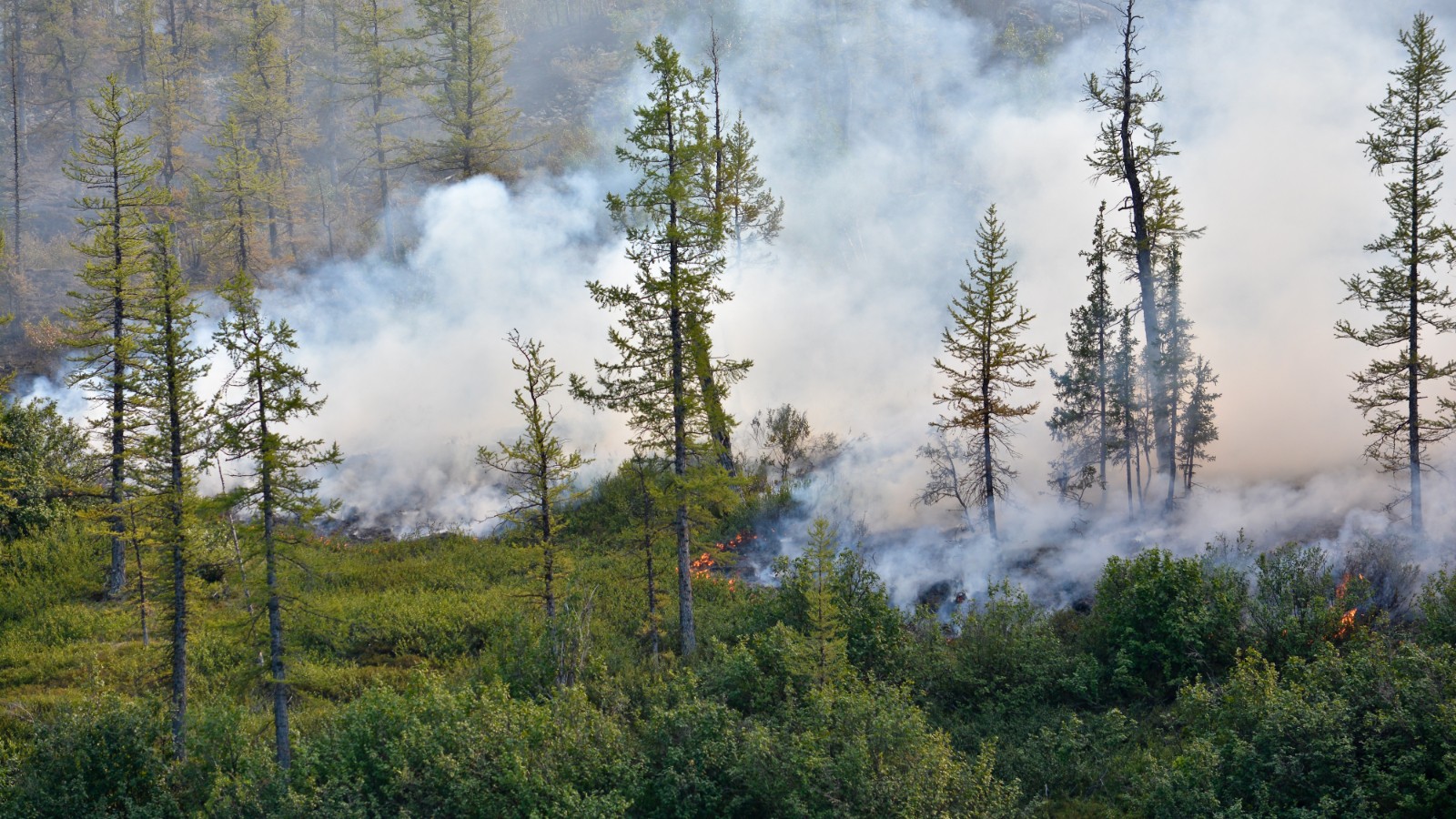 Wildfires have a massive impact on our environment: They are responsible for up to 20% of annual global CO₂ emissions and endanger not only the lives of humans, but also of animals, and thus have a devastating impact on biodiversity.
When it comes to wildfires, time is of the essence. A solution is needed that detects fires early by detecting smoke, hydrogen and other gases released by pyrolysis in the early stages of a wildfire, buying firefighters valuable time to extinguish the fire before it spreads out of control.
How can sensing solutions from Bosch Sensortec help to reduce wildfires?
Our BME688 sensor can detect forest fires before they develop into open fires by measuring various gases such as carbon monoxide and hydrogen. Dryad Networks is using our gas sensor BME688 to fight against climate change with the launch of Silvanet, its large-scale IoT network for the ultra-early detection of wildfires.
Attached to trees, a network of thousands of our BME688 sensors is collecting data throughout the forest and is connected to a central server for wide area monitoring. Dryad is using our BME AI-Studio Server, a fully automated headless version of BME AI-Studio that enables automatic collection, labelling and partitioning of sensor data as well as automatic training of machine learning algorithms. All of this can be controlled through our newly developed API. Customers can run their own instance of AI-Studio Server on-premise, making data protection a no-brainer with a developer-friendly setup using docker compose.
Thanks to the fully computational process it is possible to dynamically collect data from all sensors in the field, to retrain and continuously improve the algorithm. As we close the loop, AI becomes a fully integrated part of IoT systems.
Which benefits does the solution offer?
BME688 is a solution for tackling wildfires at the initial smoldering stage, helping to prevent massive CO₂ emissions caused by wildfires and protecting the environment, wildlife and communities from devastation, while dramatically reducing the financial impact.
Thus we are not only protecting forests, people and animals, but also our global climate!
Suitable for many applications:
Detection of wildfires is only one use case of the BME688. Click through more examples: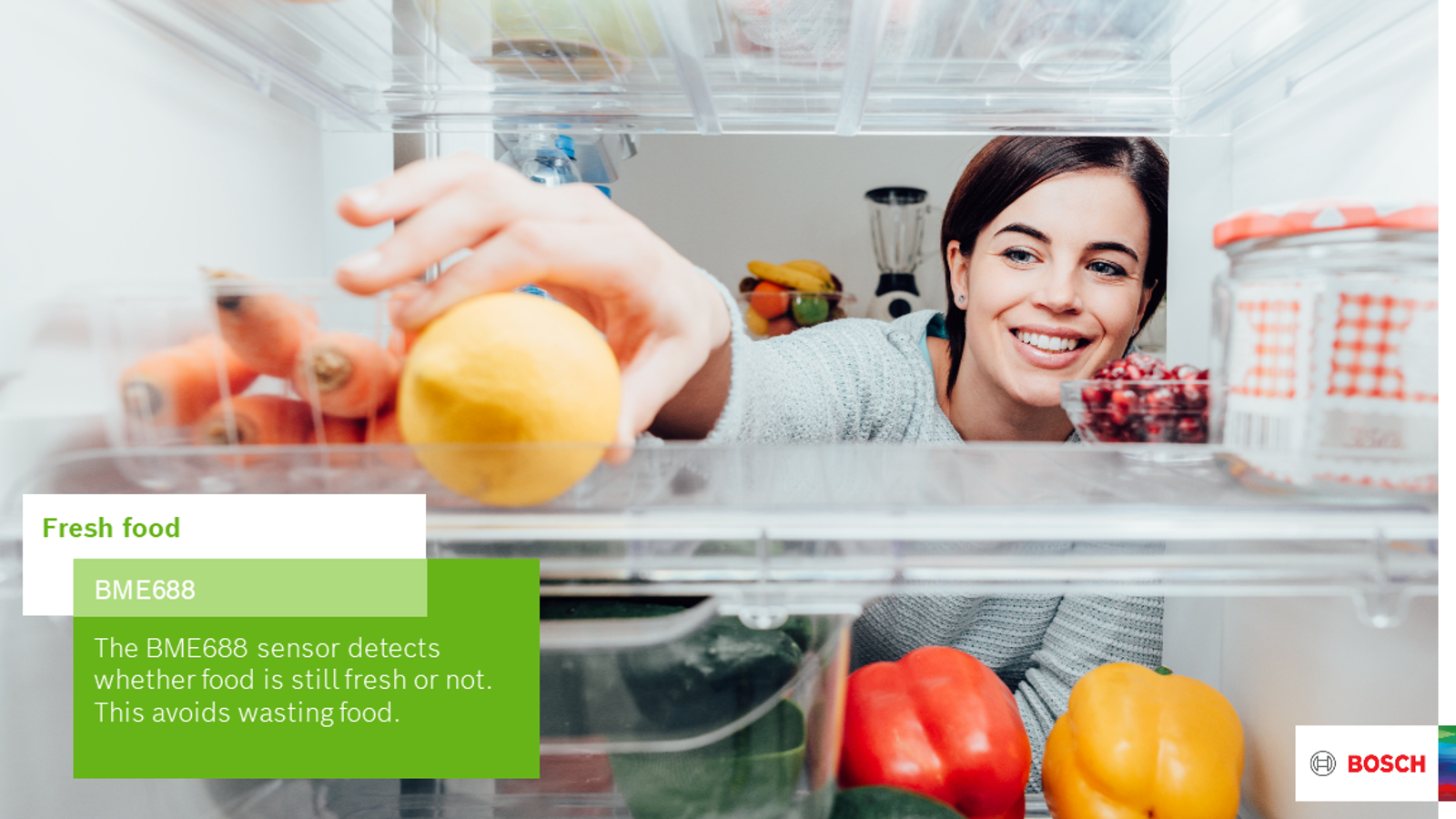 Experience BME688 at CES 2022
BME688 and BME AI-Studio Software will be exhibited at our booth at CES 2022.
The CES® is the global stage for innovation – the world's most influential technology event, where the Tech industry is brought together to experience the next generation of innovation. At this years' Bosch Sensortec booth, you will have the opportunity to learn more about our smart sensing solutions for personal well-being, the environment and air quality.