An eye-catching jacket for air quality measurement
Arduino and K-way team up for an exciting development competition featuring Bosch Sensortec's innovative sensing solutions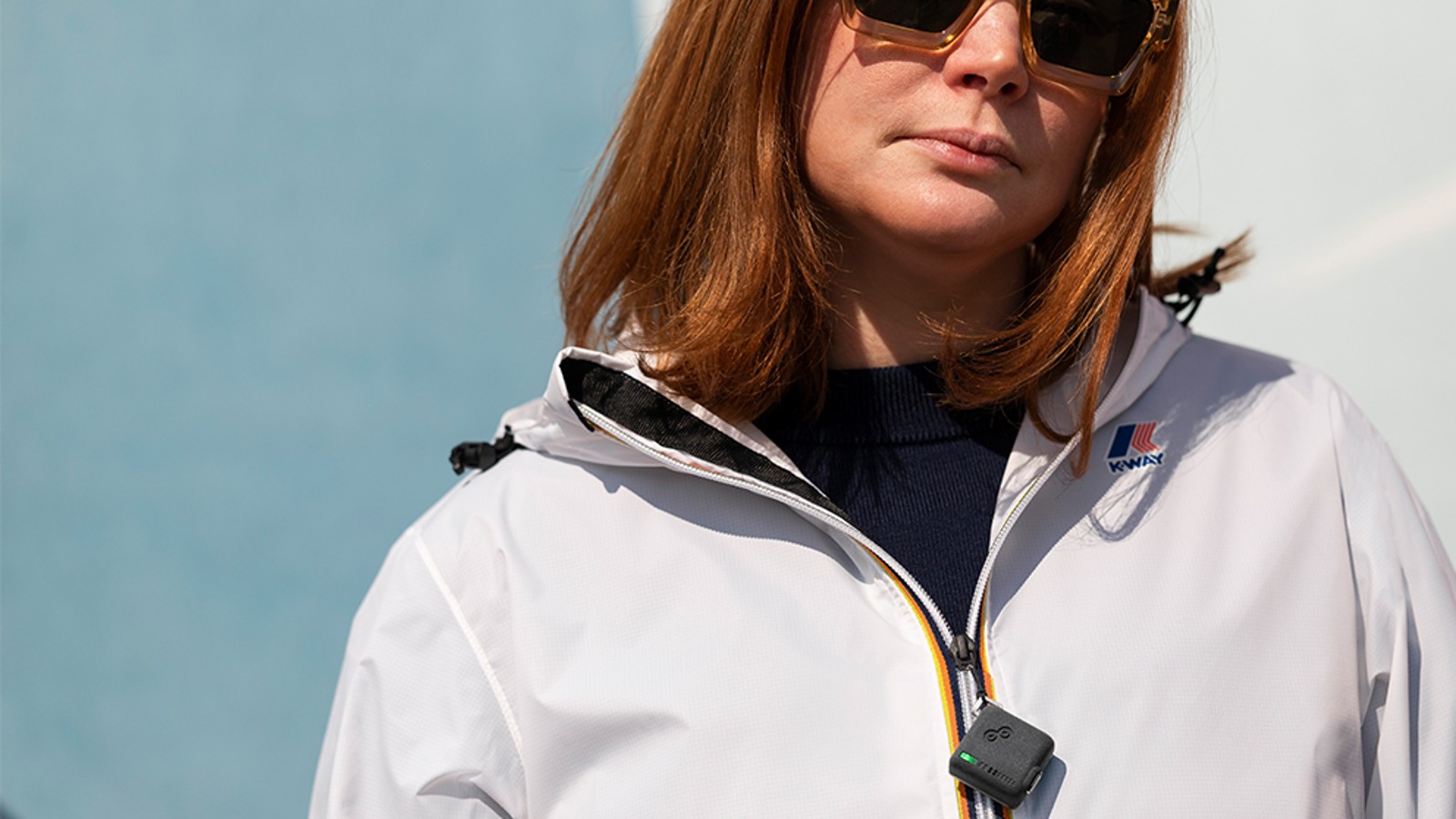 Arduino launches development competition in collaboration with fashion brand K-way
Contest focuses on environmental monitoring and smart fashion
Development kit includes a K-way jacket and the Arduino Nicla Sense Me with Bosch Sensortec sensors
The best projects will be featured during Arduino Day 2023
True to the motto "The jacket that senses the world", Arduino has teamed up with K-Way, a well-known outdoor brand with over 50 years of heritage, to launch a development competition. The project aims to promote a new way of conceiving smart clothing by addressing the increasingly important issue of air quality and environmental monitoring.
The call for applications invited experienced developers or novices to come up with innovative ideas for programming, monitoring and processing environmental data surrounding a person wearing a K-Way jacket.
Participants with the most compelling ideas received the Arduino Nicla Sense ME, packed with powerful sensors, in a special silicone mold attached to a K-Way jacket's eye-catching zipper: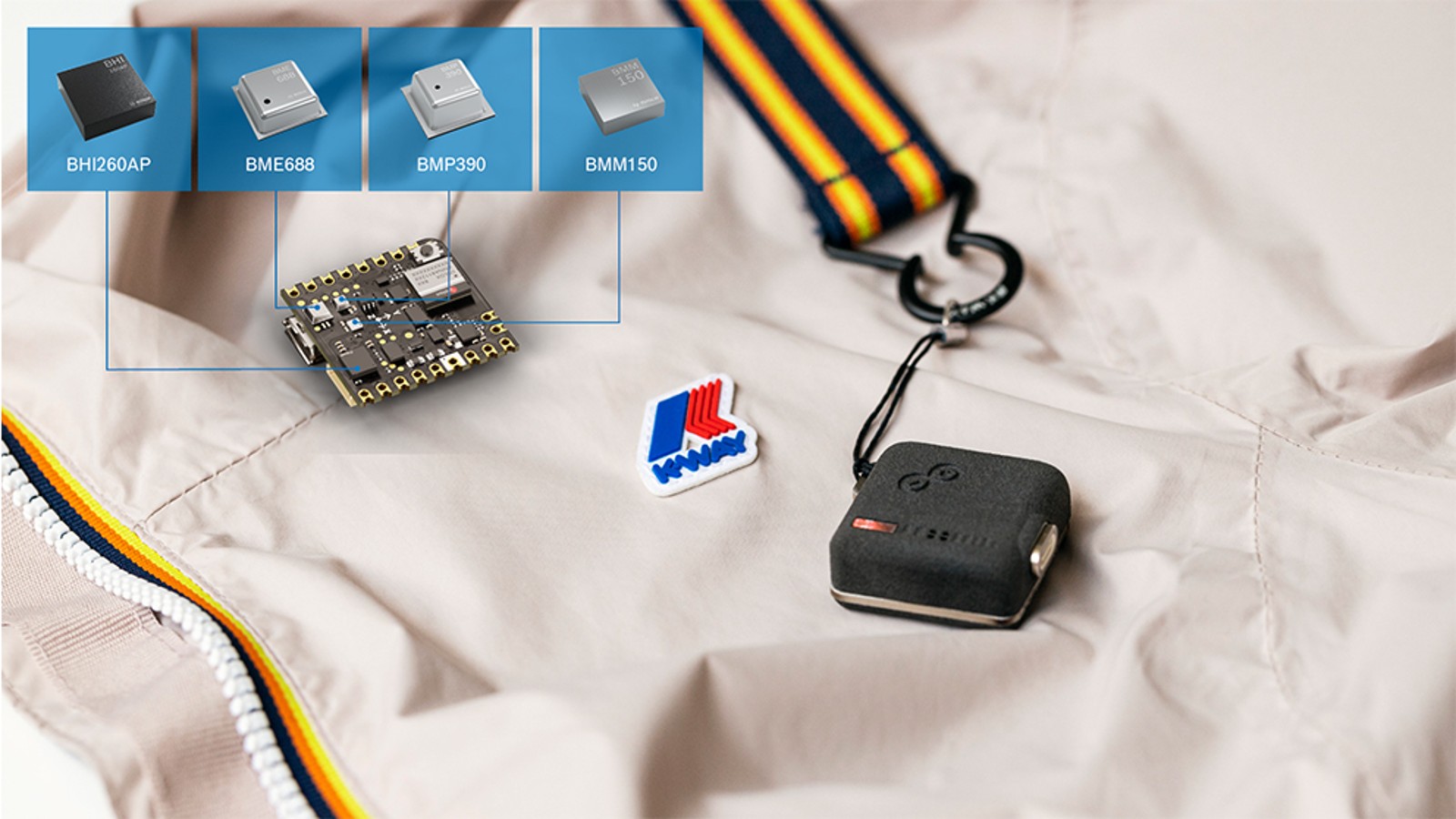 The sensing capabilities of the development board include Bosch Sensortec's BHI260AP AI sensor system with integrated motion sensor, BMM150 magnetometer, BMP390 pressure sensor, and the unique BME688 4-in-1 gas sensor with AI and integrated high-linearity and high-accuracy pressure, humidity and temperature sensors.
Its ability to capture and process different types of data opens up many opportunities for participants to develop their own personal Arduino x K-way experience. Edge Impulse AI supports this contest and allows participants to build AI directly into the jacket by using each sensor on the Nicla Sense ME for machine learning without having to write code using Edge Impulse Studio and the Arduino IDE.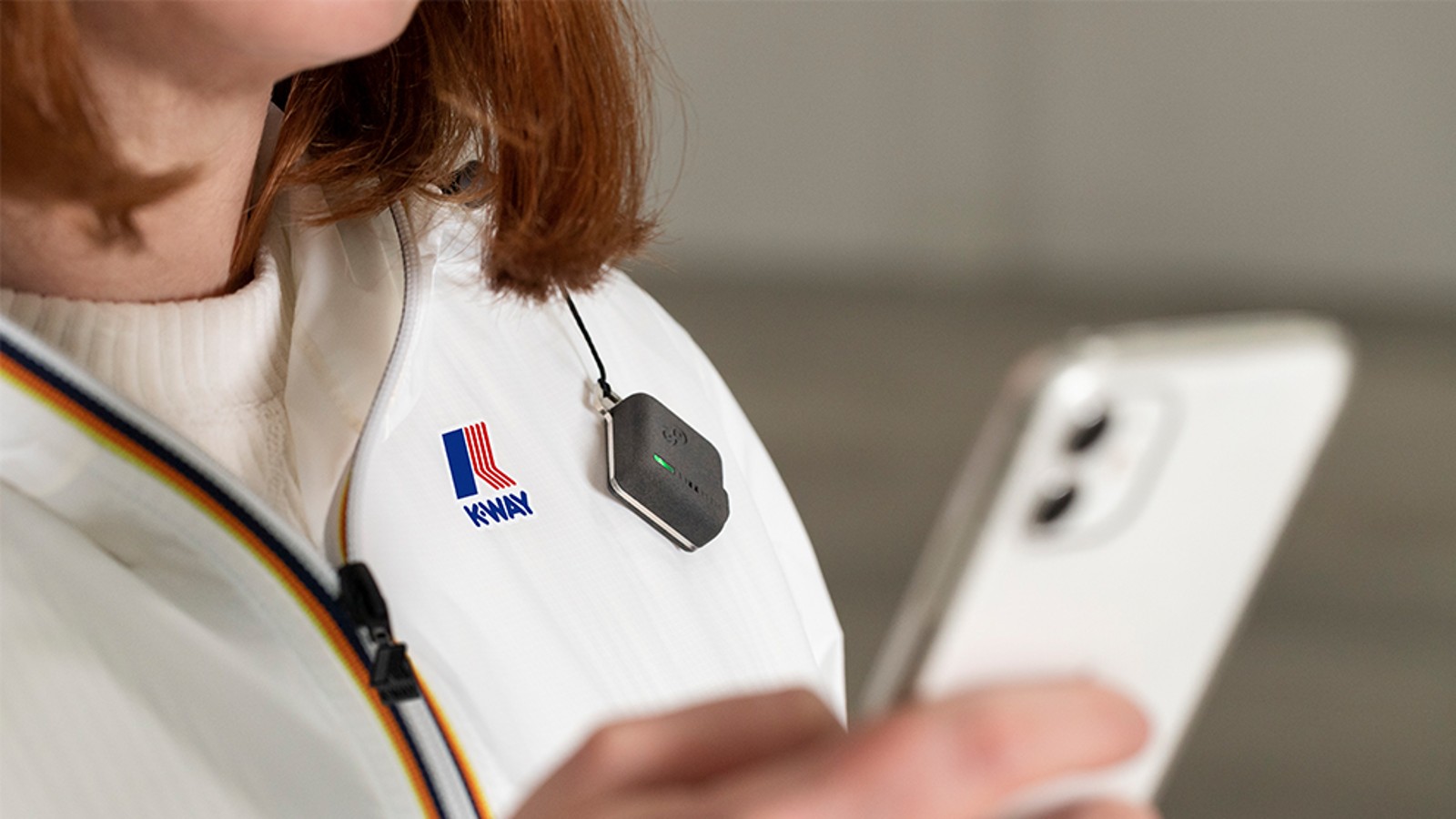 Arduino has already developed an application example to show attendees the many capabilities of the hardware: With the Nicla Sense ME on the K-Way jacket, the level of air pollution and changing weather conditions near the user are detected in real time by communicating them through an LED light on the board or a smartphone app.
The best projects will be presented at Arduino Day 2023 on March 25. A follow-up report on this website will inform you about some of the ideas developed by the participants using the same technology.
The Arduino Nicla Sense ME x K-way zipper, as well as the latest air quality monitoring solutions from Bosch Sensortec will be presented at the Bosch Sensortec booth at embedded world 2023.