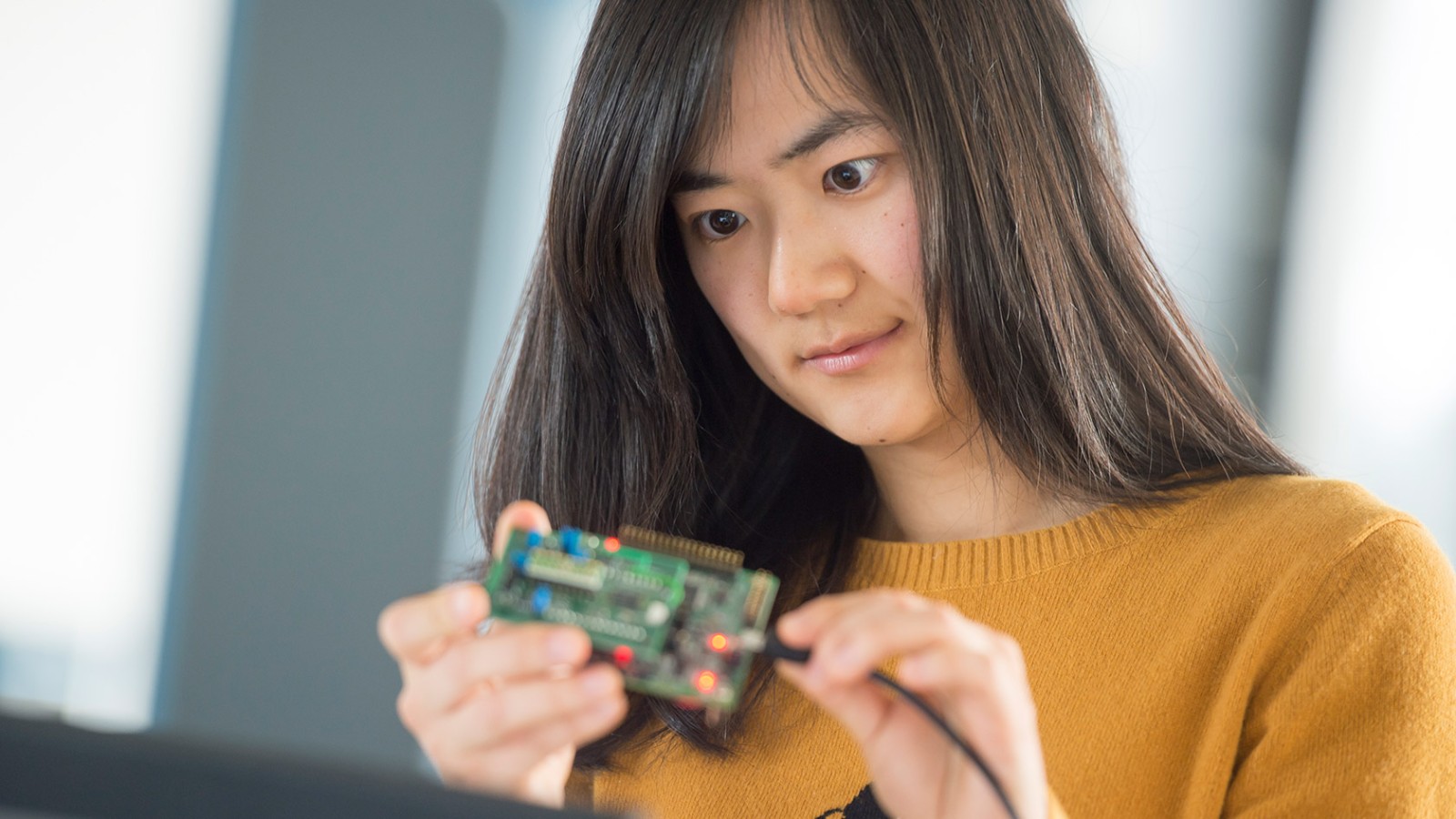 Bosch Sensortec is partnering with established and emerging companies to provide the most comprehensive and leading-edge reference designs to the market.
Arduino
The Arduino 9 Axis Motion Shield uses the Bosch Sensortec BNO055 absolute orientation sensor.

The partnership between Arduino and Bosch Sensortec emerged with the design of the 9 Axis Motion Arduino Shield. The strong cooperation gave rise to a new product called Arduino that allows our users to have a platform with a Bosch sensor for developing new IoT applications. This cooperation will generate new business opportunities for both companies.
Arduino is an open-source tool used for realizing electronics projects. It consists of a physical programmable circuit board (often referred to as a micro-controller) and a development environment, or IDE (Integrated Development Environment) that runs on your computer. The IDE is used to write and upload computer code to the board.
Microchip
Microchip offers two boards using Bosch Sensortec sensors: the ATULPC-DEMO board and the BNO055 Xplained Pro Extension.
The ATULPC-DEMO board uses a SAM L21 MCU, interfaced with BTLC1000 fully certified module and several sensors on a small form factor PCB (40 mm x 30 mm), operated on a coin cell battery. The BME280 humidity sensor data (temperature, pressure, humidity), BHI160 motion sensor data (3-axis acceleration, gyroscope) and the on-sensor data fusion (3D plot, step count, free fall detection) are sent using BLE and displayed on an Android App.
The BNO055 Xplained Pro Extension utilizes Bosch Sensortec's 9-axis smart sensor BNO055 and a RGB LED. It connects to the extension headers of any Xplained Pro board. Microchip Technology Inc. is a leading provider of microcontroller, analog, FPGA, connectivity and power management semiconductors.

Read more about the ATULPC-DEMO and the BNO055 Xplained Pro Extension
Golden Technology Corporation (GTC)
Incorporating Bosch Sensortec's BME680 gas sensor and the Renesas R5F1007EANA#U0 MCU, the low-power air quality sensor module GBR 680 is able to measure air quality as well as temperature, pressure and humidity based on the principles established by Bosch. Sensing data is transmitted to the host device at the designer-defined output data rate via the UART bus or the I2C bus. By processing a forty-eight hours stabilization test prior to shipment; the GBR 680 can significantly reduce the production time of customer products.
On board BME680 gas sensor from Bosch Sensortec and Renesas industrial grade, RL78/G13 series MCU, the R5F1007EANA#U0

Operating range: -40~+85 °C temp., 0~100% r.H., 30,000~110,000 Pa (Pascal)

Digital interface: one UART bus and two I2C bus

Voltage input: 3.3V DC operation voltage

Low power mode and ultra-low power mode

Compact PCB size: 20 x 18 x 3.9 mm
mbientLab
mbientLab offers the MetaMotion C (MMC), MetaMotion R (MMR) and the MetaTracker (MTH/MTR) boards. The MMC and MMR include Bosch Sensortec's BMI160 inertial measurement unit, BMM150 magnetometer and BMP280 humidity sensor. The MTR includes BMI160 and BME280.
MikroElektronika
MicroElektronika offers multiple boards with Bosch Sensortec sensors like the Environment click board. The Environment click board carries the BME680 gas sensor from Bosch Sensortec. It measures temperature, relative humidity, barometric pressure and air quality, e.g. for HVAC systems or weather stations. The Environment click board runs on a 3.3 V power supply. It communicates with the target microcontroller over SPI or I2C interface.
MikroElektronika is a producer and retailer of hardware and software tools for developing embedded systems. The company's flagship hardware product line is click boards™, a range of more than 300 add-on boards for interfacing microcontrollers with peripheral sensors or transceivers. These boards conform to mikroBUS™ – a standard conceived by MikroElektronika.

Read more about MikroElektronika's click boards with Bosch Sensortec sensors
NXP
The LPC54102 Sensor Processing/Motion Solution has been developed by NXP and its partners to provide everything to develop an always-on sensor processing product. The Solution combines an LPCXpresso54102 board and a sensor shield board (SSB), plus application software and sensor data fusion software from Bosch Sensortec to provide a highly capable platform for always-on sensor processing. The SSB contains the following Bosch Sensortec sensors: BMI055 inertial measurement unit, BMM150 magnetometer and BMP280 barometric pressure and temperature sensor.
NXP also offers the LPC General Purpose Shield for LPCXpresso boards with BMI160.
NXP Semiconductors N.V. enables secure connections and infrastructure for a smarter world, advancing solutions that make lives easier, better and safer. As the world leader in secure connectivity solutions for embedded applications, NXP is driving innovation in the secure connected vehicle, end-to-end security & privacy and smart connected solutions markets.

Read more about the LPC54102 Motion solution and the General Purpose Shield
Texas Instruments - Sensors BoosterPack Plug-In Module
TI is a global semiconductor design and manufacturing company. Innovate with 100,000+ analog ICs and embedded processors, along with software and tools.
The BOOSTXL-SENSORS BoosterPack™ plug-in module is an easy way to add digital sensors to your LaunchPad™ development kit design. MCU developers can use this BoosterPack module to start developing sensor applications using the on-board gyroscope, accelerometer, magnetometer, pressure, temperature, humidity and ambient light sensors.

It features Bosch Sensortec's BMI160, BMM150 and BME280.

Read more about the Sensors BoosterPack