Application board 3.0
Sensor evaluation board.
The application board 3.0 is a versatile and sensor independent development platform, enabling a fast and easy experience with Bosch Sensortec's sensors. As shuttle boards 3.0, a wide variety of Bosch Sensortec's sensors can be plugged into the application board's shuttle board socket. The combination of the application board 3.0 and shuttle board 3.0 can be used to evaluate the sensors and build prototypes to test use cases. The application board is a closed system that can be used to configure sensor parameters and to plot and log the resulting sensor readings by means of PC based software (Desktop Development) and COINES.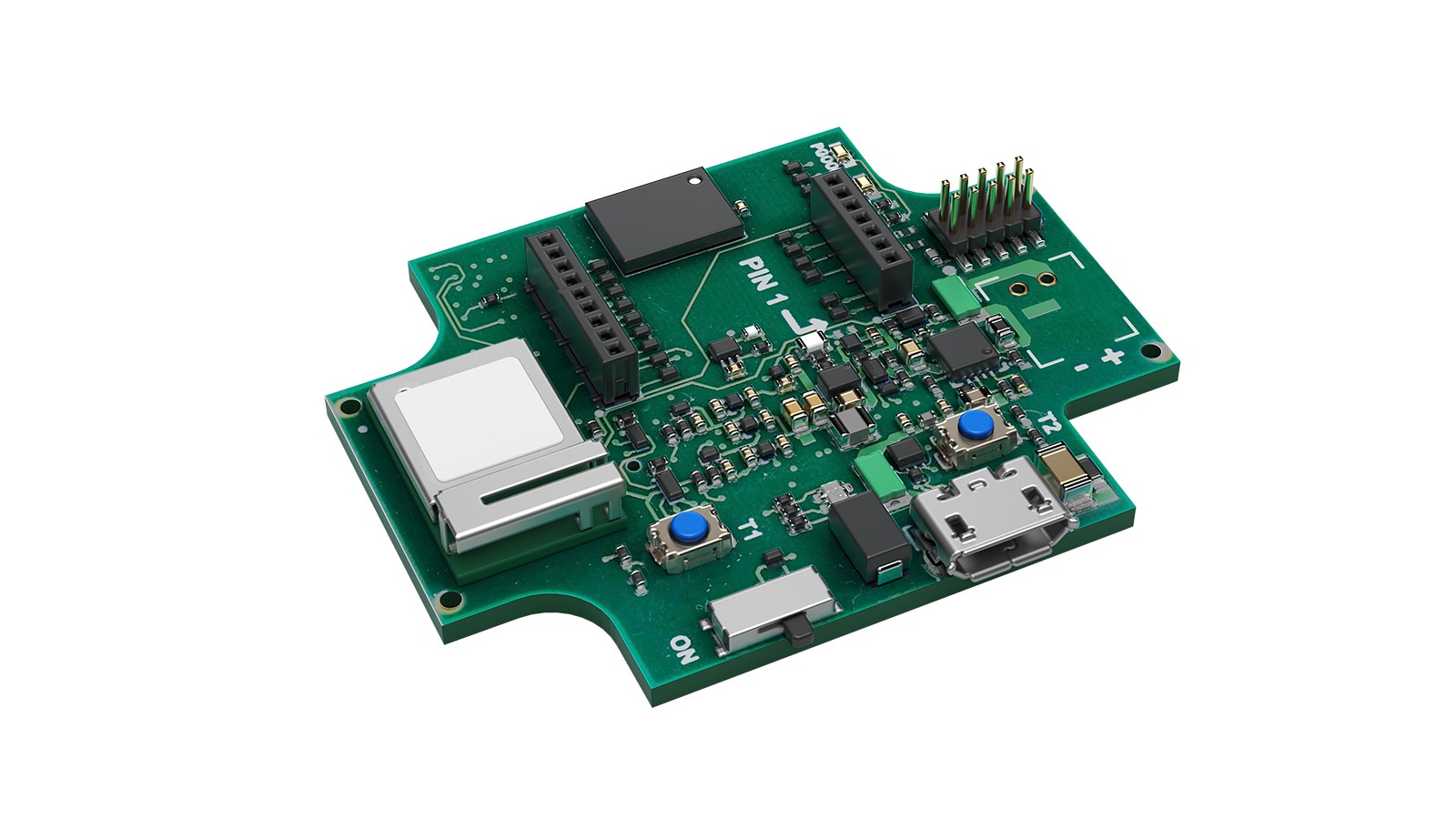 Technical data
Parameter
Technical data

Parameter

Dimensions

Technical data

Length 37 mm x Width 47 mm x Height 7 mm

Parameter

Supply voltage

Technical data

5V DC USB, 3.7V Li-ion Battery

Parameter

Memory capacity (user data memory)

Technical data

256 KB RAM, 1MB internal flash, 2Gb external flash

Parameter

Communication

Technical data

BLE 5.0 / USB 2.0

Parameter

Bluetooth Low energy frequency band

Technical data

2.4GHz, 40 channels

Parameter

Typical conducted output power

Technical data

+0 dBm

Parameter

Radiated output power (EIRP)

Technical data

+2 dBm
Documents
Shuttle Board Flyers
Motion sensors
Accelerometers
Magnetometers
IMUs
Absolute orientation sensors
Smart sensor systems
Sensor nodes
Programmable sensor systems
AI sensor systems
Environmental sensors
Pressure Sensors
Humidity sensors
Gas sensors
Declaration of Conformity